A well-chosen guitar case is more than a piece of gear—it's an investment in the safety and well-being of your instrument. A guitar case protects the instrument and saves it from the perils of the road and the fluctuating humidity. However, it's not just about any guitar case; it's about finding the perfect one. The 'perfect one' fits like a glove and balances sturdiness and portability perfectly. When it comes to choosing a guitar case, there are a few key factors to consider, such as the material for top-notch protection or determining the size for a snug fit. Let's delve into the nitty-gritty details of how to choose a guitar case, alternatives of a guitar case and much more. 
What Are The Different Types of Guitar Cases?
There are two main types of guitar cases: hard cases and gig bags.
Hard cases provide the best protection. Made from durable materials like molded plastic or plywood, hardshell cases offer rock-solid defense against bumps, drops, and general rough handling. They often feature plush interiors to cradle your guitar, keeping it snug and safe from harm. Hard cases are the best option for transporting your guitar long distances. 
Gig bags are the least protective type of case but are the lightest and most portable. Gig bags are made of nylon or canvas, and with padded interiors, they shield your guitar from everyday knocks and scratches. Gig bags are not designed for long-term storage but are a good option for transporting your guitar to and from rehearsals, gigs or totting around town. 
How To Choose A Guitar Case? 
Size and Fit
The first and foremost consideration when choosing a guitar case is ensuring the proper size and fit. You want a case that fits your guitar like a glove, offering optimal protection. Check out the guitar case dimensions and compare them to your guitar's measurements. Read the product description to ensure it's designed specifically for your guitar.
How can you measure your guitar?
To measure your guitar, follow these steps:
1. Measure the total length of your guitar from the top of the headstock to the bottom of the body. Ensure you include any protruding parts, such as a strap button or an extended tailpiece.
2. Measure the width of the upper bout, the widest part of the guitar's body below the neck. Place the measuring tape just below the neck joint and take the measurement across the widest point.
3. It's time to measure the width of the lower bout, the widest part of the guitar's body at the bottom. Place the measuring tape just above the bridge and take the measurement across the widest point.
4. Finally, measure the depth of the guitar body at its thickest point. It is typically taken at the lower bout, but make sure to check if your guitar has any variations in depth along its length.
Durable Material:
The material of the guitar case makes it durable and protective. Look for cases crafted from high-quality materials like hard plastic, sturdy wood, or heavy-duty fabric. These will shield your guitar from the perils of the road. While guitar cases made from cheap materials might fall short, in contrast, high-quality materials such as ABS, fibreglass, and hard plastic provide excellent impact resistance to protect guitars from accidental bumps, drops, and other mishaps.
Padded Interior:
Look for a case with a plush lining and ample padding that will cradle your guitar in a loving embrace. A heavily padded interior safeguards your guitar against impacts and shocks to protect the instrument. One essential factor to check is the density of the padding. The padding acts as a shock absorber. So, the padding should be thick enough to provide ample protection.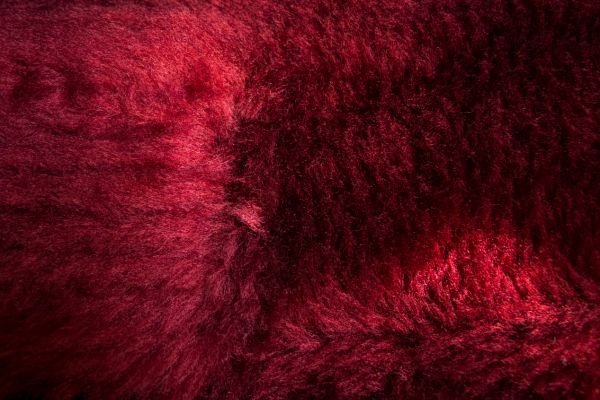 Comfortable Carry:
Choose a guitar case that offers comfortable carrying options. If you opt for a hard case, look for sturdy handles. If you choose a soft case or gig bag, look for padded backstraps. A lighter case means less strain on your back. Consider guitar cases with ergonomic designs that evenly distribute the guitar's weight and reduce strain on your back and shoulders. 
See Also: How To Carry A Guitar On Your Back
Storage:
A guitar case with extra storage pockets and compartments is essential if you are a traveling musician. Look for a guitar case that keeps your accessories organized and easily accessible. If you only plan to store small items like picks, spare strings, and a capo, a small compartment would be sufficient. However, if you plan to carry larger items such as a tuner, a guitar stand, or sheet music, a larger compartment may be necessary.
What Is The Alternative To A Guitar Case?
Gig Bags
I already mentioned that gig bags are a lightweight and portable option. They usually come equipped with backpack-style straps to carry the guitar on your back.
Guitar Covers
Guitar covers are lightweight and durable covers to protect your guitar without the bulkiness of a traditional hard case. Made from materials like polycarbonate or fibreglass, these covers resist impact and can withstand tour rigors.
Wall Mounts
Are you an exhibitionist? Then the wall mounts are for you. It keeps your guitar off the ground, safe from accidental kicks and bumps, and doubles as a cool decoration for your music room or studio. Wall mounts come in various styles, from simple hangers to intricate displays. 
See Also: How To Store Guitar
Guitar Stands
If you prefer easy access to your guitars while practicing or jamming, a guitar stand is a fantastic alternative. These sturdy and foldable stands provide a stable base for the instrument, keeping it upright and ready to rock whenever you want. Guitar stands are versatile, lightweight, compact and best suited for home use.
Now, I know what some of you might think: "Are these alternatives as safe as a good old guitar case?" Well, they can't provide the same level of protection as a sturdy guitar case, but these are the only alternatives to transporting or storing your instrument.
Final Words
Choosing the right guitar case is like finding the perfect partner in crime for your musical adventures. It needs to be sturdy, reliable, and capable of withstanding the chaos of life on the road. Whether you're a globetrotting rock star or a local gigging hero, a high-quality case is your ticket to peace of mind and the longevity of your beloved instrument. So, follow all the tips of 'how to choose a guitar case' and give your guitar a trusted companion that can withstand the test of time.